Program Description
ENTRY REQUIREMENTS
A prior degree in any discipline. Applicants are required to have at least a 70 percent grade average in an undergraduate degree. Consideration is also given to relevant work experience and referees' reports on the suitability of the applicant for studying law.
PROGRAM DESCRIPTION
The Juris Doctor is a professional legal qualification which prepares you to become a legal professional in the corporate, government, community or not for profit sectors, both within Australia and overseas. Bond's Juris Doctor provides an engaging learning experience that both challenges students academically and prepares them practically for a legal career. Our unique integrated Legal Skills Program is part of the Juris Doctor and focuses on core skills essential to the practice of law. The individual modules are taught in conjunction with relevant legal subjects over a number of semesters during your degree. These include:
Oral communication and presentation
Legal research and analysis
Legal writing and drafting
Negotiation
PROGRAM STRUCTURE
Compulsory Law Subjects (20)
The 20 compulsory subjects cover all the 'Priestley Eleven' areas required to practice law in Australia.
Administrative Law
Australian Legal System
Bookkeeping and Trust Accounts*
Business Associations
Civil Procedure
Constitutional Law
Corporations Law
Criminal Law and Procedure A
Criminal Law and Procedure B
Equity
Evidence
Land Law
Law of Civil Remedies
Law of Obligations
Legal Ethics and Professional Conduct*
Legal Skills
Personal Property Transactions
Principles of Contractual Liability
Principles of Tortious Liability
Property Law
Law Elective Subjects (5)
A wide range of law elective subjects is offered. Various specializations are available, including:
Canadian Law and Practice
Corporate and Commercial Law and Practice
Dispute Resolution
International Business and Finance Law
Legal Practice
*Half-unit subject.
INDUSTRY EXPERIENCE
Clinical legal subjects are available as electives, with students placed in legal settings, working under the supervision of a practicing lawyer. The faculty also encourages you to complete clerkships or internships with law firms during your holidays, but these do not form part of program requirements. Our career development specialists are available to assist you in your search for a suitable placement.
PROFESSIONAL OUTCOMES
Some students will plan to seek admission as a lawyer on the completion of their Juris Doctor, while others will be well established in their careers and will be undertaking the Juris Doctor in order to enhance their career options.
The Bond Law Juris Doctor is specifically designed to develop well rounded legal practitioners equipped with the practical legal skills to take leading positions in both the public and private sectors. Our graduates are employed in top-tier law firms throughout Australia and across 38 countries (including the USA, United Kingdom, Canada, Scandinavia, France, China, and Malaysia) as solicitors in private practice, associates to Supreme and High Court justices, barristers, government lawyers, in-house counsel academics and business leaders. You are encouraged to focus on the specific areas of study that you feel best to serve your future career path.
PROFESSIONAL RECOGNITION
In conjunction with further study (Graduate Diploma in Legal Practice) and meeting the requirements of the Legal Practitioner Boards of the various Australian states and territories, the Juris Doctor is an approved degree for purposes of admission as a legal practitioner. This degree can also be used to gain admission in certain other jurisdictions; however, you are advised to confirm admission requirements in the particular jurisdiction in which you wish to practice.
FURTHER POSTGRADUATE STUDY
Graduate Diploma in Legal Practice
The Graduate Diploma in Legal Practice, also known as Professional Legal Training (PLT), is the link between your law degree and becoming a practicing lawyer in under a year. You'll also receive extensive, individualized help to find a placement.
Last updated Mar 2018
About the School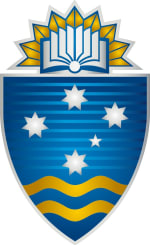 RIGHT NOW, this moment, the world is changing. Big changes, small changes, climate changes, gear changes… The future belongs to those that are making history now, the quick thinkers acting on their fe ... Read More
RIGHT NOW, this moment, the world is changing. Big changes, small changes, climate changes, gear changes… The future belongs to those that are making history now, the quick thinkers acting on their feet now, and the innovators blazing new trails now. With so much happening in the world, why wouldn't you learn from right now? The way we learn at Bond University means you'll never be left behind. You'll experience things at Bond that will push you forward. At Bond University, you will learn how to learn in the now. We are challenging, volunteering, practicing and collaborating. RIGHT NOW, you could learn from everyone and everything from a university that values now.
Read less