Program Description
USQ is offering up to 25% international student scholarships.
Read more about the scholarships offered below:

International Accommodation Scholarship
International Student Support Scholarship
International Student Support Nursing Scholarship
Change to a career in law
The Juris Doctor is a graduate-entry programme for non-law graduates. If you want a career in law and already have an undergraduate degree, you can enter the Juris Doctor rather than the undergraduate Bachelor of Laws.
Because we know that you come to us with a wealth of previous experience, the Juris Doctor is pitched at a higher level to challenge you and to build your capabilities in a legal workplace.
You will find our lecturers are very accessible as we pride ourselves on our ability to know our students individually, whether you study on campus or online.
Professional relevance
Our Law programmes have been developed with extensive input from experts in the profession. Our lecturers have strong connections with legal practice and understand the needs of the legal profession. Collectively, they have a wealth of experience in a diverse range of backgrounds, including general legal practice, criminal law, human rights, international and comparative law, family and succession law, environmental and natural resources law, commercial and taxation law, and public law and policy.
Professional accreditation
The Juris Doctor has been accredited by the Legal Practitioners Admissions Board, Queensland and the Chief Justice of the Supreme Court of Queensland as an approved academic qualification under the Supreme Court (Admission) Rule 2004 Qld.
This will partially satisfy the requirements to practice as a solicitor or barrister in Queensland or as a legal practitioner elsewhere in Australia. Intending solicitors and barristers must also complete an approved practical legal training course in order to become admitted to practice. All law graduates have the option of completing their practical legal training through a one-year traineeship in law practice, or through an institution that offers a practical legal training qualification.
Career outcomes
Apart from the obvious career as a legal practitioner, the Juris Doctor also opens up a wide range of career paths within the public service, government, politics, non-government organizations, and businesses.
Programme objectives
Upon completion of the Juris Doctor students will be able to:
Demonstrate an advanced and integrated understanding of a coherent body of knowledge that includes the fundamental areas of law, the Australian legal system, and underlying principles and concepts (including international and comparative contexts), the broader contexts within which legal issues arise, the principles and values of justice and of ethical practice in lawyers' roles, and contemporary developments in law and its professional practice.
Demonstrate an advanced and integrated understanding of approaches to ethical decision‐making, the ability to recognize and reflect upon, and a developing ability to respond to, ethical issues likely to arise in professional contexts.
Demonstrate an ability to recognize and reflect upon the professional responsibilities of lawyers in promoting justice and in service to the community, and a developing ability to exercise professional judgment.
Identify and articulate complex legal issues, and apply legal reasoning and research to generate appropriate jurisprudential and practical responses to legal issues.
Engage in critical analysis and make reasoned and appropriate choices amongst alternatives.
Demonstrate sophisticated cognitive and creative skills in approaching legal issues and generating appropriate responses.
Demonstrate the intellectual and practical skills needed to justify and interpret theoretical propositions, legal methodologies, conclusions and professional decisions, as well as to identify, research, evaluate and synthesize relevant factual, legal and policy issues.
Communicate in ways that are effective, appropriate and persuasive for legal and non-legal audiences; and collaborate effectively.
Work with a high level of autonomy, accountability, and professionalism; reflect on and assess their own capabilities and performance; and make use of feedback, as appropriate, to support personal and professional development.
Entry Requirements
Approved 3-year bachelor degree, or equivalent, in a discipline other than law.
English Language Requirements
You are required to satisfy the applicable English language requirements. This programme requires a minimum of IELTS 6.5 or equivalent.
If you do not meet the English language requirements you may apply to study a University-approved English language programme.
Miscellaneous
External
Semester intake:
Semester 1 (February)
Semester 2 (July)
Fees:
Domestic full fee paying place
International full fee paying place
Standard duration:
3 years full-time, up to 6 years part-time
Last updated Jul 2020
About the School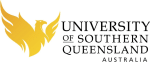 Are you thinking about studying in Australia? The University of Southern Queensland (USQ) prides itself on providing the best support possible to help you reach your study and career goals. USQ studen ... Read More
Are you thinking about studying in Australia? The University of Southern Queensland (USQ) prides itself on providing the best support possible to help you reach your study and career goals. USQ students enjoy small class-sizes, collaborative learning spaces, and a suite of support services to enhance your study experience. With students from more than 80 countries and internationally accredited degrees and programmes, you can choose to study on campus, external or online.
Read less