Master of Comparative Law (MCL)
Home ›
MLS ›
Master of Comparative Law (MCL)
Program Description
Master of Comparative Law (MCL)
The M.C.L. is a two-semester program that offers international students without a first degree in law but with legal experience or a strong interest to gain familiarity with American law and legal institutions. Degree requirements:
Complete at least 20 hours of course credit;
Complete one academic year in residence in the Law School;
Complete B504 Introduction to American Law for 2 credits and B530 Legal Discourse and Writing for 2 credits;
Carry no fewer than 8 hours of course credit per semester;
Maintain a cumulative grade point average of at least 3.0; and
Complete the degree requirements in no more than three consecutive semesters.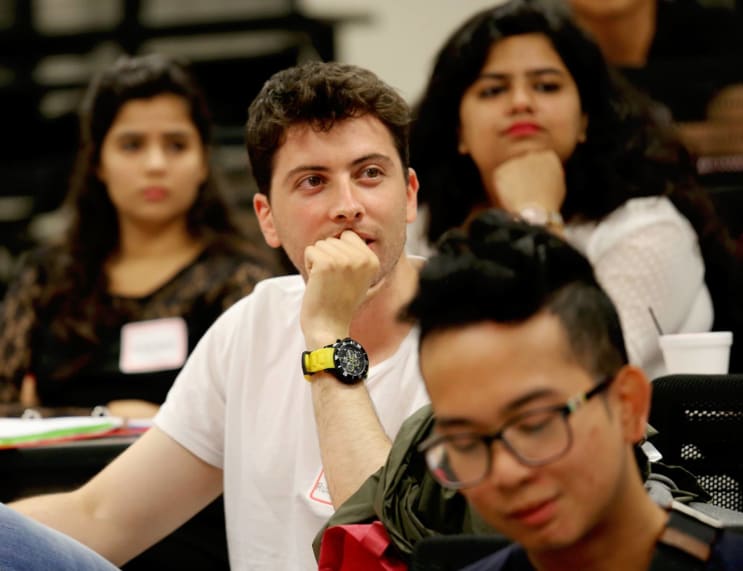 © James Boyd
Admission
Application priority dates
Fall
Priority Date: February 1
Deadline: April 1, then rolling admissions
Spring
Priority Date: September 1
Deadline: November 1, then rolling admissions
Though applications will be considered until the class is full, it is recommended that you apply no later than the listed deadline. All applications received by this listed priority date will be automatically be considered for scholarships. Applications received after the priority date will be considered for scholarships if funds are still available.
For each future fall semester, we begin accepting new applications to all graduate programs on October 1.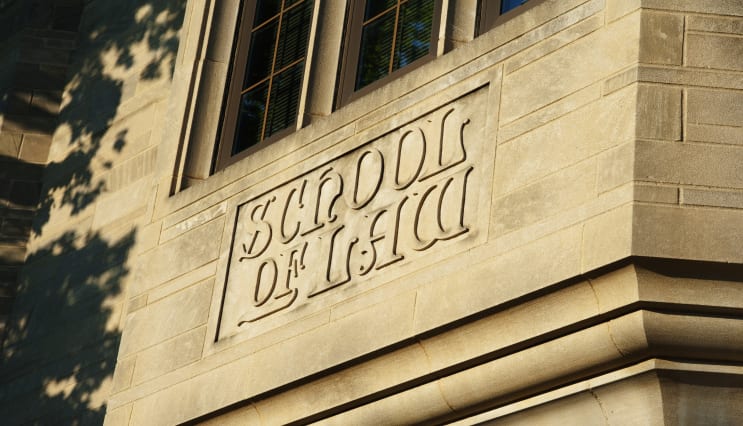 Start dates
To accommodate your busy schedule or specific needs, Indiana Law offers several start dates for our MCL programs:
Traditional Fall Start: The traditional fall term, our primary start date, begins in early to mid-August each year.
Spring Start: In addition to our traditional fall semester, Indiana Law offers a spring program that starts in January. Applications for spring start will be accepted July through November.
Summer Start: The summer start program is a specially designed seven-week summer Intensive Legal English program for MCL students that begins in June and is followed by our intensive Introduction to American Law course.
Intensive Introduction to American Law: By enrolling in our two-week intensive Introduction to American Law course (two credit hours), which starts in late July, you can complete one of your required law courses early. Arriving by the end of July also gives you time to familiarize yourself with the law school, the university, and the Bloomington community before beginning your full course schedule in August.
Admission requirements
Education: MCL applicants who received their undergraduate education outside the United States are generally required to have completed a degree in law or a strong undergraduate concentration in legal coursework.
English proficiency: An MCL candidate for whom English is not their first language must demonstrate fluency in English via a TOEFL score of 94 IBT, IELTS score of at least 7.0, TOEIC score of at least 830, or equivalent TOEFL, IELTS, or TOEIC scores in other formats. An English proficiency score which is slightly lower than our minimum requirement is not rejected outright, especially when other factors, such as educational background and work experience, are outstanding. We do not offer conditional admission in place of the above-mentioned test score requirements, but we do have a special MCL summer program for English and legal English improvement.
How to apply
Prospective MCL students should submit applications by using the LSAC Online Application. If you will apply only to Indiana University Maurer School of Law, you may also use our direct application to apply.
Applying via the Law School Admission Council (LSAC) website is intended to enable the fastest possible processing of your admission file. A majority of the top US law schools are using the LSAC system. If you would like to know more, review the full description of LSAC services.
If you do not yet have an LSAC LLM account: After reading all of the application details on this page, you should register for a new LSAC applicant account in order to start the application process.
If you have an existing LSAC LLM account: Simply log in to your current account in order to apply to the Indiana University-Bloomington Maurer School of Law.
Last updated Nov 2020
About the School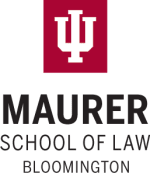 Founded in 1842, the Indiana University Maurer School of Law is the ninth oldest law school in the U.S. and the first state school in the Midwest. Located in a beautifully wooded setting in Bloomingto ... Read More
Founded in 1842, the Indiana University Maurer School of Law is the ninth oldest law school in the U.S. and the first state school in the Midwest. Located in a beautifully wooded setting in Bloomington, a classic college town, the IU campus is consistently ranked among the most beautiful in the nation. Our heritage is local, but our presence is global: More than half of our graduates find jobs outside Indiana.
Read less