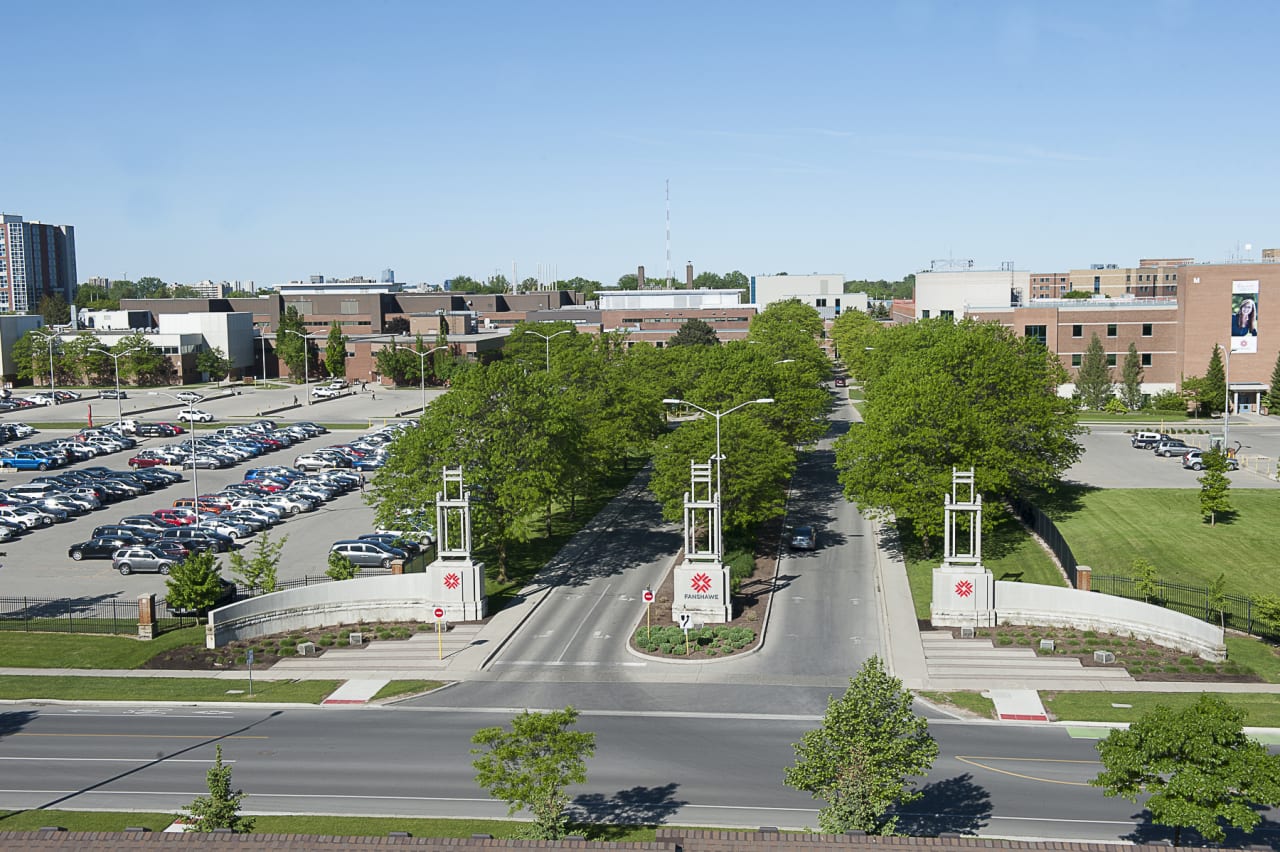 Graduate Certificate in Paralegal
Fanshawe College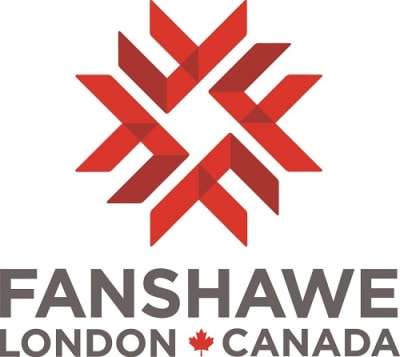 Key Information
---
Campus location
London, Canada
Application deadline
Request info
Earliest start date
Sep 2023
* total fee for Canadian students. $15,930.55 for international students
Introduction
The front lines of the legal profession require practical knowledge and the ability to work with many different types of people and situations. If you've considered a career in law, this one-year Ontario College Graduate Certificate program will give you the knowledge to make a career providing legal services within the paralegal's scope of practice.
Your Learning Experience
You'll start by learning how to communicate effectively, as you work your way through different areas of the law, with courses in legal research and writing, torts and contracts, criminal matters, and motor vehicle offenses. You'll also learn about advocacy, alternative dispute resolution, and other areas of law within the Paralegal Scope of Practice. The program includes an extensive 140-hour field training component to provide students with the opportunity to gain practical hands-on experience in a legal environment. When you complete your studies, you will be prepared to apply for the provincial exam and seek to license with the Law Society of Ontario (LSO).
Paralegals are required to be licensed by the Law Society of Ontario (LSO). Fanshawe's program is accredited by the LSO. To obtain a paralegal license, graduates must graduate from an accredited program, pass a licensing examination and be of good character. As a licensed paralegal, you might choose to be self-employed and offer legal services directly to the public without the supervision of a lawyer, or you might choose to work for a law firm or government agency. Either way, you will be able to put your entrepreneurial mindset and knowledge toward providing access to justice.
Upon licensing, paralegals must remain in good standing with the LSO by paying annual dues, carrying insurance, completing minimum CPD requirements, and submitting annual reports. Applicants are strongly encouraged to review the paralegal licensing and license management requirements before applying to this program.
Fanshawe's Paralegal program has been accredited by the Law Society of Upper Canada and provides training in those areas in which a licensed paralegal may legally practice.
Curriculum
Courses
Level 1
Take all of the following Mandatory Courses:
LAWS-6016 ---- Canadian Legal System-Intro
LAWS-6017 ---- Torts & Contracts
COMM-6020 ---- Communication & Writing
COMP-6053 ---- Legal Computer Applications
LAWS-6044 ---- Legal Research & Writing
LAWS-6037 ---- Administrative Law
Level 2
Take all of the following Mandatory Courses:
LAWS-6024 ---- Small Claims Court
LAWS-6028 ---- Criminal & Summary Conviction Procedure
LAWS-6029 ---- Provincial & Motor Vehicle Offences
LAWS-6032 ---- Residential Landlord & Tenant Law
LAWS-6018 ---- Evidence & the Litigation Process
FLDP-6015 ---- Paralegal Field Placement-Intro
LAWS-6030 ---- Employment Law
Level 3
Take all of the following Mandatory Courses:
LAWS-6027 ---- Ethics & Professional Responsibility
LAWS-6019 ---- Alternative Dispute Resolution
LAWS-6021 ---- Practice Mgmt Operating a Small Business
LAWS-6025 ---- Advocacy
LAWS-6026 ---- Legal Accounting
FLDP-6008 ---- Paralegal Field Placement
LAWS-6031 ---- Tribunal Practice & Procedure
Program Residency
Students Must Complete a Minimum of 35 credits in this program at Fanshawe College to meet the Program Residency requirement and graduate from this program
Program Outcome
The graduate has reliably demonstrated the ability to:
Analyze and synthesize the fundamental elements of Canadian and Provincial governments, legal systems, and court structures, including principles and laws related to permitted areas of practice and rules for procedure and evidence in each court or tribunal.
Articulate and adhere to the general principles of law, legal ethics, and business practices, specifically related to paralegal rules of practice.
Utilize the applicable structure, process, and jurisdictional authority of courts and administrative tribunals to successfully resolve disputes and appeals within the permitted scope of paralegal practice in the legal system.
Develop and assess strategies that adhere to established principles of ethics and codes of conduct, and enhancement of professional competence.
Select, evaluate, and compose effective advocacy techniques, including oral and written legal presentations, using accurate legal terminology.
Employ effective human relations, interpersonal, and intervention strategies in alternate dispute resolution to assist in resolving conflicts.
Select appropriate and use diverse legal research tools to research, interpret, analyze, synthesize, and update cases, legislation, and legal literature, and write persuasive, accurate, legal documentation and memoranda using appropriate legal citations.
Apply legal research findings, the legal problem-solving method, and ethical and practice guidelines to analyze case studies and client scenarios.
Develop an effective case management strategy for court, administrative tribunals, or other representation and execute it efficiently.
Analyze and evaluate the limitations on representation for paralegals and conduct all work within areas of permitted practice.
Utilize information technology resources and current industry computer software.
Manage a paralegal practice and operate a small business, including client service, communication, and accounting principles, in compliance with the Paralegal Rules of Conduct, the ethical and professional responsibilities of Paralegals, and the principles of effective business management.
Career Opportunities
Graduates of Fanshawe's Paralegal program have the knowledge and skill to apply for the provincial licensing exam which is required to work as a licensed paralegal in Ontario. Paralegals work in various legal environments offering specified legal services directly to the public for a fee without the supervision of a lawyer. Paralegals are typically self-employed.
Here are some examples of career opportunities for graduates of Fanshawe's Paralegal program:
Paralegal
Working as part of a small team in a very busy office that handles Provincial Offences, Small Claims Court, and Landlord and Tenant Board Matters. You will be responsible for the initial client interviews to appear before the court or tribunal. You will have support from multiple mentors, as well as an administrative assistant. You will be expected to have integrity and ambition. Travel is required in order to attend satellite courts.
Junior Paralegal
The Junior Paralegal will be responsible for tasks such as: drafting pleadings; filing documents with the courthouse; conducting client intake consultations; attending court appearances; serving documents on opposing parties; drafting eviction notices as per Residential Tenancies Act; filing applications with the Landlord & Tenant Board; communicating with clients.
Alternate to the Discrimination & Harassment Counsel Program (Paralegal)
The Alternate will act as a resource and offer confidential advice and assistance to members of the public, licensing candidates, and licensees who may have experienced discrimination or harassment by a licensee.
English Language Requirements
Certify your English proficiency with the Duolingo English Test! The DET is a convenient, fast, and affordable online English test accepted by over 4,000 universities (like this one) around the world.