Welcome to Loyola Law School.
Loyola is a community where we are making a difference every single day, and we invite you to join us. We are recognized for creating lawyers — indeed, many of the top lawyers in the country — who have the training and the skills to succeed. As a result, we have the highest number of Super Lawyers in the Southern California Top 100. We pride ourselves on providing our students with the tools they need to be their best selves, to be lawyers with the ability to effect positive change. Loyola's LLM is a boutique LLM where you will receive personal attention such as one-on-one tutoring with the Director to ensure your success.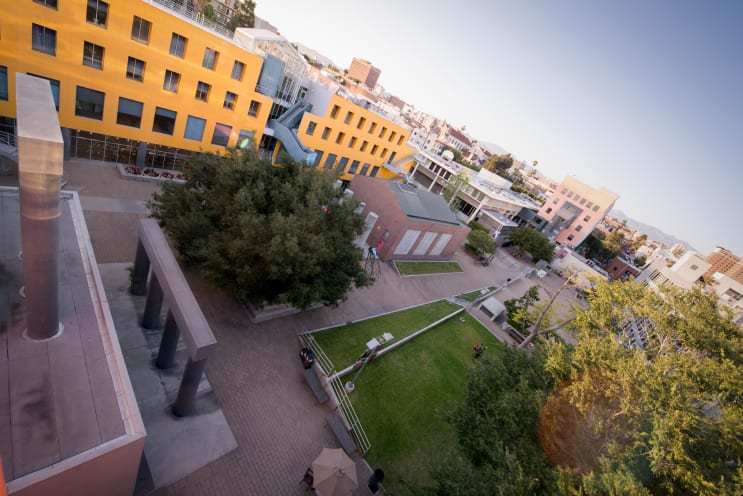 Your LLM at Loyola
Loyola Law School, Los Angeles, with a campus designed by world-renowned architect Frank Gehry, is ideally positioned in downtown Los Angeles, California – a legal, tech, media, fashion and financial capital. We are the closest ABA-accredited law school to Los Angeles' primary courthouse and law firm scene, yet only 30 minutes away from beautiful beaches, like Malibu, Venice Beach, and Santa Monica. At Loyola, we care about our students and we want them to achieve their academic and professional goals. Loyola offers unique learning and networking opportunities for our international students:
Highly customizable curriculum allows you to choose courses that meet your interests and goals, including first-year JD courses that many other schools do not offer to international students;
Externship opportunities help our students gain practical experience in law firms, companies, and public interest organizations;
Moot court and experiential learning programs allow students to practice lawyering skills by assisting clients in a wide-range of cases;
Network of more than 17,000 alumni and our Career Development Center help students obtain valuable working experience after the program and during the Optional Practical Training Period;
Los Angeles is the capital of entertainment and technology! Our campus is located in downtown Los Angeles, close to top law firms and courthouses and only 30 minutes away from Silicon Beach.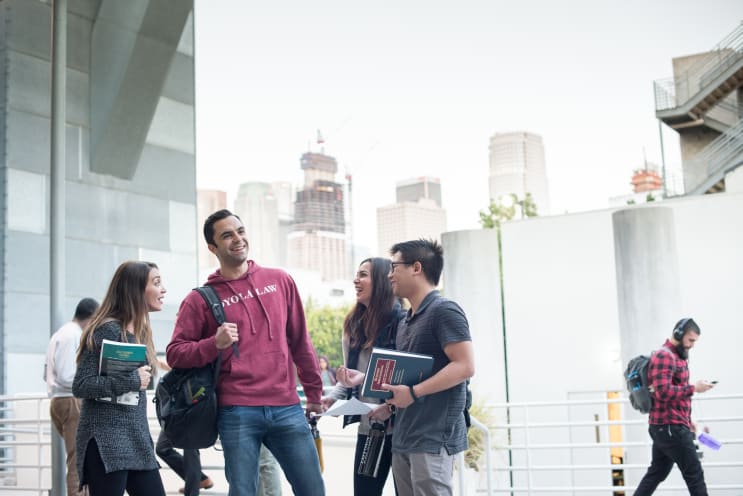 Locations
Los Angeles
Loyola Law School
Address
Founders Hall 154
919 Albany Street
CA 90015
Los Angeles
,
California
,
USA