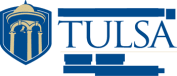 College of Law - The University of Tulsa
Home ›
USA ›
College of Law - The University of Tulsa
The University of Tulsa College of Law, a private institution with a total enrollment of less than 400, offers legal education opportunities to JD, LLM, joint degree, and certificate candidates for leadership and academic excellence. TU College of Law provides an academically rigorous, yet congenial atmosphere where students become practice-ready through participation in pro bono programs, award-winning law journals, student organizations, competitive moot court teams, and an on-campus legal clinic. TU College of Law boasts a low student-to-professor ratio, offering students a highly personalized education and encouraging the development of strong professional networks. Students also have access to one of the best professional development offices in the nation, whose graduate placement rates are consistently higher than the national average. TU College of Law is proud to host an actively involved alumni community of more than 6,000, many of whom have developed highly distinguished careers as lawyers, judges, legislators, corporate counsel, and community leaders. Alumni are involved with current students through a number of programs, including the mentoring program, providing internship and externship opportunities, and presenting on-campus lectures. The University of Tulsa College of Law offers:
10.5:1 student-to-faculty ratio
One of the smallest law schools on the US News and World Report Top 100 Law Schools list
Commitment to service through pro bono programs, student organizations, and a legal clinic
One of the lowest tuition rates in the country among private law schools
Guaranteed opportunities for practical experience beginning the first year
Leading sustainable energy and resources law and Native American law programs
Career acceleration is a part of the coursework at TU Law. Our graduates' successes are unparalleled.Join us! Tulsa Law offers 5 different graduate law and policy degrees, 2 for non-lawyers (Master of Jurisprudence) and 3 for lawyers (LL.M):
Master of Laws (LL.M) – In Person Study
TU Law's graduate LL.M curriculum focuses on energy and natural resources law, oil and gas law, environmental law, tribal economic development, Indian (Native American) self-determination, indigenous peoples' rights, and the defense of tribal sovereignty.
Master of Jurisprudence – Online Study
With 40 years' experience in Indian, energy, natural resources and environmental legal education, The University of Tulsa's energy and natural resources law curriculum inspires Master of Jurisprudence in Energy Law (MJEL) Candidates to examine legal and policy approaches for achieving the important goals of energy reliability, sustainable supplies of natural resources and a healthy environment.
Career Strategies Master Candidate Career Strategies
Successful Master Degree students take a pro-active approach to their own career strategy development. At TU Law, Master Degree students are supported and guided by the following programs, services, and resources to gain the skills they need to maximize opportunities for professional advancement during their tenure with us:
Career Strategy Services, Resources & Programs for Master's Students
After Graduation
Energy and Indian Law and Policy Jobs (Nationwide)
Admissions
Masters of Jurisprudence Application Deadlines
Spring 2015: December 8, 2014
(classes start January 12, 2015)
Summer 2015: May 1, 2015
(classes start date TBA)
LLM Application Deadlines
Spring 2015: October 31, 2014
Fall 2015: April 1, 2015
There are three different LLM degrees. Please select which degree you are interested in for the appropriate admissions process:
LL.M. in Energy & Natural Resources Law
LL.M. in American Indian & Indigenous Law
LL.M. in American Law for Foreign Lawyers
Come see us in person! – please check the Recruitment Calendar
Locations
Tulsa
Address
3120 E 4th Pl
74104
Tulsa
,
Oklahoma
,
USA