University of Bristol Law School
Home ›
University of Bristol Law School
Read more on the institution's website
Our research
The University of Bristol is at the cutting edge of global research. We have made innovations in areas ranging from cot death prevention to nanotechnology.
The University has had a reputation for innovation since its founding in 1876. Our research tackles some of the world's most pressing issues in areas as diverse as infection and immunity, human rights, climate change, and cryptography and information security.
The University currently has 40 Fellows of the Royal Society and 13 of the British Academy – a remarkable achievement for a relatively small institution.
We aim to bring together the best minds in individual fields and encourage researchers from different disciplines and institutions to work together to find lasting solutions to society's pressing problems.
We are involved in numerous international research collaborations and integrate practical experience in our curriculum so that students work on real-life projects in partnership with business, government and community sectors.
The student experience
We aim to equip our students with the knowledge and skills to succeed in their chosen career in a competitive global market.
We attract students from all over the world, creating a rich and exciting international community. We are also lucky to be located in a vibrant, dynamic city with a reputation for creativity and sustainability.
With a choice of over 200-degree courses covering a broad range of subjects, our students engage with intellectually challenging courses that encourage independence of mind.
Bristol Futures
A University of Bristol initiative which empowers our students to fulfil their academic and personal potential, to graduate from the University as tenacious, inventive and connected individuals who will be a benefit to themselves and to society. Bristol Futures is built around three themes which explore the major opportunities and challenges facing our generation:
Innovation & Enterprise
Global Citizenship
Sustainable Futures
In addition to their degree programme, our students will be able to engage with these themes within a range of activities and learning resources supporting their studies and personal development.
A Bristol degree is highly attractive to employers: we offer our students a high-quality, research-led education, and enhance our global reputation by recruiting the best academics. Bristol is ranked fourth in a list of universities targeted by leading graduate employers (source: The Graduate Market in 2018, High Fliers Research).
Our courses are shaped by the very latest thinking, and our students work on real-life projects with academics who are experts in their field. As well as teaching the facts, our researchers pass on their knowledge, enthusiasm and experience.
Bristol is small enough to feel warm and friendly, with Wellbeing Advisers in both University residences and academic schools to support our students, personal tutors and additional support services. It's also big enough to provide outstanding extracurricular opportunities, including a host of clubs, sporting activities and community and volunteering groups.
We continually invest in new and existing facilities, training and technology.
Our libraries, IT facilities and informal study spaces keep students connected and support independent learning. We have a comprehensive network of support services to ensure that our students can get help and advice on all aspects of university life – academic, personal, financial and practical – if and when they need it.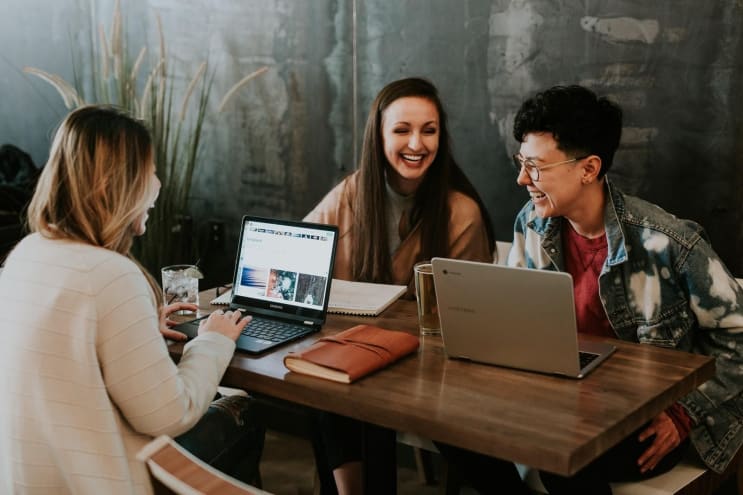 Brooke Cagle / Unsplash
Rankings and reputation
Bristol consistently ranks in the world's top 100 and UK's top ten universities in league tables that draw on information about both research and teaching excellence.
We are one of the most popular UK universities, attracting on average eight top-quality applicants for every place, and our graduates are among the most sought-after by employers across the globe.
Top ten UK university (QS World University Rankings 2020)
Second most targeted university by top UK employers (High Fliers Research)
Number one place to live in the UK (Sunday Times 2017)
Ranked ninth in the UK for graduate employability (QS Graduate Employability Rankings 2020)
Home to the best business incubator in the world (UBI Global 2015)
Top five university for research (2014 REF)
13 Nobel Prize Winners linked to the University - including our current Chancellor, Sir Paul Nurse
27 subjects highly rated in the world's top 100 (QS World Subject Rankings 2019)
Top ten in the 2016/17 British Universities and Colleges Sport (BUCS) Championships
Climbed seven places in the Guardian University Guide 2019
Ranked sixth in Europe for teaching
University of Bristol alumni are among the highest-paid graduates in the UK
Over 40 per cent of our teaching programmes are accredited by professional bodies, who consistently acknowledge the excellence of our research-rich curriculum, our learning environment and our learning outcomes.
Vision and strategy
Our University Strategy captures the collective ambition and imagination of our staff, our students and the wider Bristol family. It provides a roadmap that sets out our aspirations for the next seven years.
Working and studying at Bristol allows you to explore and promote new ways of thinking and seeing the world.
Our University strategy was launched in 2016. It focuses on six key areas:
Education and the student experience
Research, innovation and partnerships
Our staff and ways of working
Internationalisation and global relations
Physical and digital infrastructure
Sustainability
Our staff and students fed their views into the Strategy as it developed and teams across the University are now working on implementation plans.
In June 2016, staff had the opportunity to hear the Vice-Chancellor introduce the Strategy and ask questions at internal launch events. He spoke about the exciting future ahead of us in the context of the uncertainties surrounding the result of the EU referendum.
Locations
River Avon
University of Bristol
Address
Queens Road Bristol
BS8 1RJ
River Avon
,
England
,
United Kingdom
Phone
+44 (0)117 928 9000